BOZEMAN – Severe winter weather is impacting mountain passes Wednesday afternoon along the MT/ID state line.
Montana Department of Transportation has CLOSED MT 87 Raynolds Pass and US 20 Targhee Pass near West Yellowstone due to blizzard like conditions and zero visibility.
MDT is also reporting SEVERE DRIVING CONDITIONS on I-15 from Lima to Monida Pass into Eastern Idaho. Strong winds and snow is producing blizzard like travel hazards. As of 1:15 pm Wednesday the interstate is open but could close at any time if road crews can't keep the drifts off of the interstate.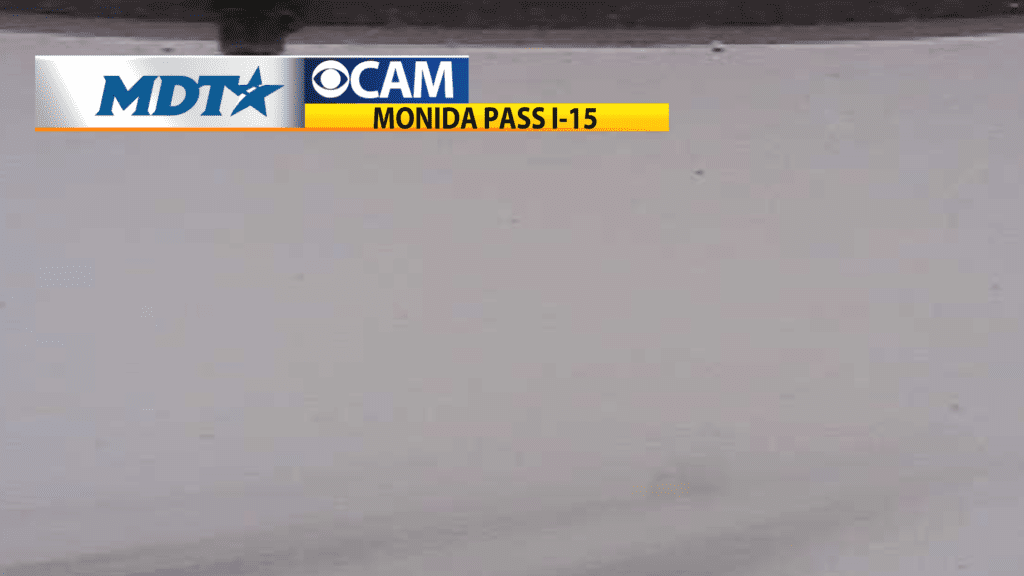 WINTER STORM WARNING
The National Weather Service continues a WINTER STORM WARNING across most of Eastern Idaho right up against the MT/ID state line through 5 am Thursday.
Moderate to heavy snow along with wind gusts up to or over 40 mph will produce hazardous to dangerous travel conditions with blowing and drifting snow. As mentioned above road closures are in effect due to the severe weather.
WINTER WEATHER ADVISORY
The National Weather also continues a Winter Weather Advisory across most of Montana east of the divide through 5 am Thursday morning and for the Butte/Blackfoot region through 8 pm Wednesday.
Above 6,000′ snow accumulations of 4″ – 8″ is possible and below 6,000′ there could be 1″ – 4″ of snow.
Wind prone areas could see wind gusts over 40 mph and considerable blowing snow and reduced visibility is possible which will impact traveling across most of Montana.