A formal misconduct complaint was filed with the Montana Supreme Court Friday, against Yellowstone County District Court Judge Ashley Harada.
The complaint alleges that Harada violated rules of conduct while running for her spot in the 13th Judicial District Court in November 2018.
The Judicial Standards Commission of the State of Montana complaint mentions seven violations while she was a candidate. Six are campaign related.
Harada won her election by 125 votes over Billings attorney Juli Pierce following a recount.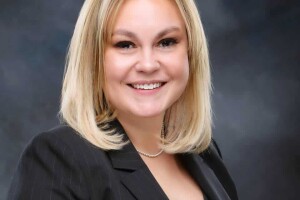 Some of those counts allege she had an endorsement for her candidacy on her Facebook page, that she endorsed candidates and that she made a statement with total disregard for the truth.
Her attorney Russ Fagg said if she's done anything wrong, she will admit it. She will also deny things she does not think she's done wrong, he said.
"Judge Harada looks forward to serving the people of Yellowstone County for many years into the future," Fagg said.
Fagg said the commission's complaint came from a very confidential proceeding.
He expects to work with the commission and Judge Ed McLean to come to some sort of a resolution.