The Latest Winter Jewelry Trends that Make the Holidays Sparkle
Jewelry fashions, just like clothing, are constantly changing. So we stopped by The Gem Gallery in downtown Bozeman and talked to custom designer Jason Baide and store manager April Mize to find out what's hot this holiday season.
Trend: Yellow Gold is Back
If you haven't been looking closely at the latest jewelry trends, you might not have noticed that many colors of gold have been in fashion recently. "We're seeing a lot of yellow gold," April said. "White gold has always been popular, and rose gold had been on the rise until recently, but really, yellow gold is big this year."
Trend: Classic Engagement Ring Styles
After years of large halo style engagement rings, Jason said, they're now seeing a return to the solitaire and three-stone setting styles. These emerging styles are simple and clean with a classic touch.
"There is a lot of maintenance involved with halo style rings because there are a lot of stones without a lot of metal around them, so you see a lot of stones loosening over time," Jason noted. Instead, nationwide trends of a clean and classic feel are matching what Montanans have been interested in for years: everyday wearability in even their most precious of jewelry pieces.
These engagement ring styles often feature simple prongs that hold the single stone and are decorated with minimalistic accent stones often channel set, framed with a little milgraining, a type of decorative pattern applied to the edge of metal. They are also often thinner bands, around 2mm thick.
Trend: Fashion-Forward Earrings
Baide says while rings are taking a more simplistic approach, earrings are a different story. They're seeing trends in large, playful earring styles. There's been more than a few of these styles hitting the runways of all the biggest design houses, and you can expect to see them in Montana this winter, too.
"We're seeing longer earrings, not just large styles," April said. "They often dangle with chains and a small detail at the end."
Mize also said that trend includes threader earrings where the chain goes through the ear, as well as climber earrings that run up the ear.
Trend: Layered Necklaces
Want to get that special someone a gift they can use with their entire collection? Try a layered necklace this holiday. Using multiple necklaces with different length chains you can create a new design every time you put on your favorite pieces.
"The great thing is these layered necklaces don't have to match perfectly," April said. "You can use one that's all metal, one with a gem or a diamond, and they all go together."
And they don't have to be all traditional pendant styles, Jason added. Try rectangle cut baguettes in a linear necklace design for a crisp and bold look. "I've been having a lot of fun designing with baguettes recently," said Jason, "They're just so dynamic and clean."
Trend: Vintage as the Perfect Gift
For that someone who's hard to shop for, go back in time for a classic vintage piece, Baide said.
"We have this great collection of vintage Yogo brooches, that I personally love," he said. "Many of them are Art Deco style. We even have a really incredible Edwardian piece with Montana Yogo Sapphires from the very early production of the mine. The great thing is the versatility of these unique pieces. You can thread a chain through the clasp and a pin becomes a pendant. But don't rule out pinning it through some fabric as well. Brooches have been getting more attention recently. I think they're going to make a comeback."
"Colored gemstones have been trending nationwide for a while now," April said, "but we've seen new colors be hot recently. It might sound weird but grey has been really popular."
"I actually really like this trend," Added Jason. "The grey that's been popular is more of a steely blue. It's fairly pastel and certainly has blue in it but its faint. I makes a really intense effect. It's very different and I love it."
"We've also seen a rise in designs that have a scattering of colors that are all very close: different tones of purple and blue for example," April said. "Taking just a small sliver of the rainbow and having them sprinkled through a piece gives them a really whimsical feel.
"Yogos are perfect for that," Baide said. "They come in a beautiful range of color between blue and purple."
Now you're all caught up on what's hot this season. What do you think of these trends?
Want to get something special this year that they'll love? Come by The Gem Gallery in downtown Bozeman at 402 E. Main Street for a piece that will bring plenty of smiles this holiday, and for years to come.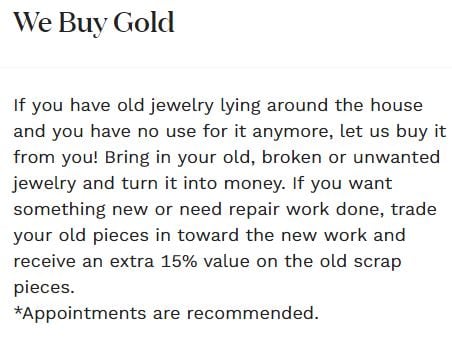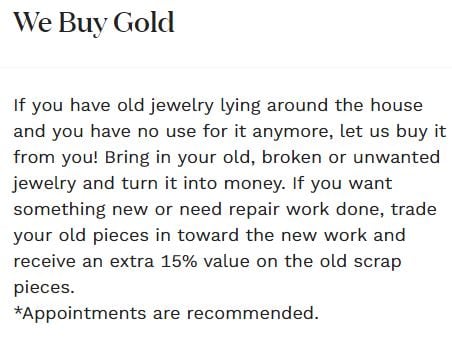 The Gem Gallery is Bozeman's premier custom jewelry and Montana Yogo Sapphire store. Founded in 1994 by Don Baide, we are located in historic and vibrant downtown Bozeman, Montana. We specialize in rare Montana Yogo Sapphires, custom designed jewelry and GIA certified Diamonds. Our talented in-house goldsmiths and designers can help you to visualize and create distinctive, one-of-a-kind jewelry that you will treasure and adore.
*About Sponsored Content
KBZK offers useful, valuable information from select sponsors on these pages. This content is not produced or endorsed by KBZK News 7. To learn more about being a Sponsored Content provider on this site, contact our digital sales specialists.