The Gallatin County Search and Rescue wrapped up its year by releasing its 2022 annual report.
The annual report highlights statistics on GCSSAR missions and training. For the second year in a row, they saw a record number of missions.
2022 Overview:

140 missions
36 searches
89 rescues
157 active volunteers
233 training events
4,929 hours of volunteer time on missions
9,917 hours of volunteer time training
2,077 K9 hours
0 people not found
36 helicopter uses
15 UAV uses
Coldest mission temperature of -22 degrees
Warmest mission temperature of 90 degrees
January
Teams responded to 13 missions in January. Seven involved snowmobiles, a couple of injured or overdue skiers, one accidental Personal Locator Beacon (PLB) activation, and one avalanche notification.
If you see an avalanche but did not witness the slide, you can visit mtavalanche.com to view all reported avalanches. You can report avalanches to the website with the exact location and time of observation.
February
Teams responded to 25 missions in February. 15 of the missions involved snowmobile accidents. Other missions included an accidental SOS activation of a Garmin device, overdue skiers and hikers, and a few agency assists.
It is recommended to perform a 'DBSET' check on all transceivers before leaving the trailhead:
D: Display is working properly
B: Battery is above 60%
E: Electronic interface (minimized)
S: Search mode test
T: Transmit mode test
March
March slowed down a bit with 10 missions. Three of those calls came in on March 13.
It is important to always ride with communication devices and stay in content with your group. You should also be aware of cell service locations in case you need to call 911.
April
The month of April was slow with only three missions. Two of the calls were agency assists and one was for two skiers caught in an avalanche near Wilson Peak in the Big Sky area.
If you plan to be outside of cell service, bringing a satellite communication device will still allow you to communicate.
May
The slowest month with only two alerts and one actual mission was May. SAR volunteers responded to a snowmobiler with a leg injury.
June
The "500-year flood" brought a busy month for SAR teams. Missions included evacuation for stranded humans and dogs, injured mountain bikers, stranded kayakers, hikers with medical issues, a stranded hiker, a skier injury, and a canoe rescue.
July
There were several people experiencing medical emergencies during hiking and falls while hiking and biking.
Even in warmer months, you should bring something to keep yourself warm while out hiking in case of an emergency.
August
The month of August had more biking and mountain biking injuries as well as a couple of missing children and two drownings. Drowning is a rare occurrence for SAR.
While hiking with your four-legged friends, be sure to keep them close and under control for the safety of yourself, your pet, other hikers, and wildlife.
September
September was the second busiest month of the year with 18 missions, with overdue bikers being the most common event. GCSSAR encourages people to call the non-emergency number if they are concerned about an overdue party.
When going out in the backcountry you should make a plan, share your plan with someone, and then try to stick to your plan.
October
October brought concern for two different groups of missing or overdue hunters and one hunter who suffered an injury and needed assistance getting back.
It is important to be prepared for your hunting trip with extra layers, food, water, a way to keep warm, shelter, and communication.
November
The Valley Section responded to three missing children and one missing adult with medical conditions in November. Everyone was found and returned home safely.
December
December brought a wide variety of snowmobile incidents including injured snowmobilers, lost snowmobiles, missing snowmobilers, stuck snowmobilers, and trapper snowmobilers.
Before heading out make sure to check your gear, especially items with batteries. Items include avalanche beacons, radios, headlamps, airbags, portable chargers, inReach devices, and GPS.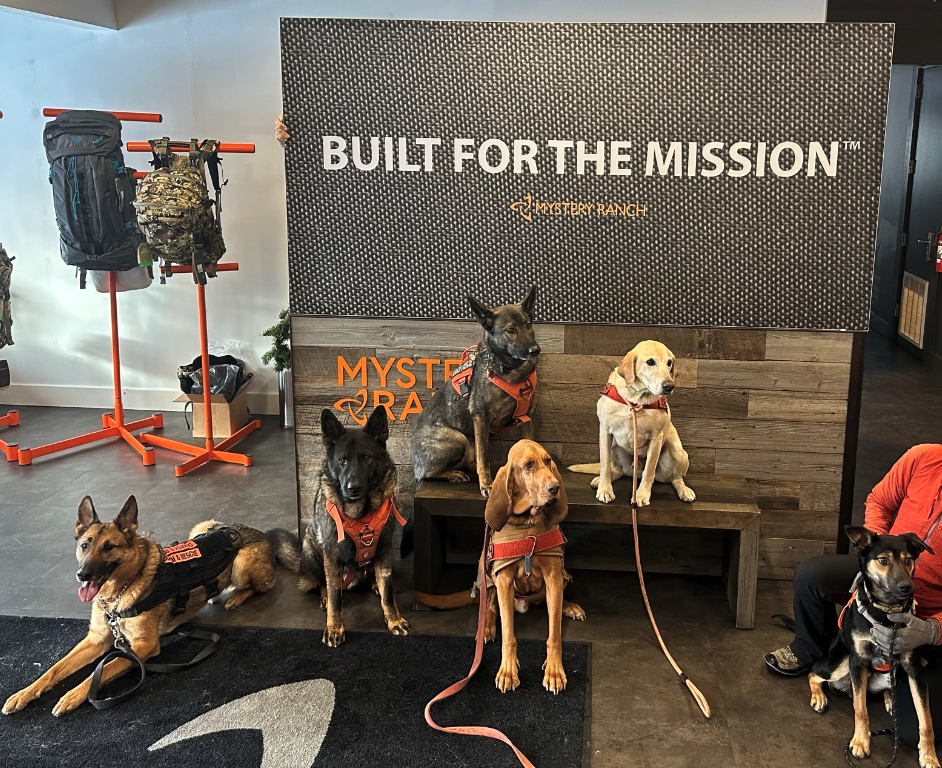 The full report can be found here.