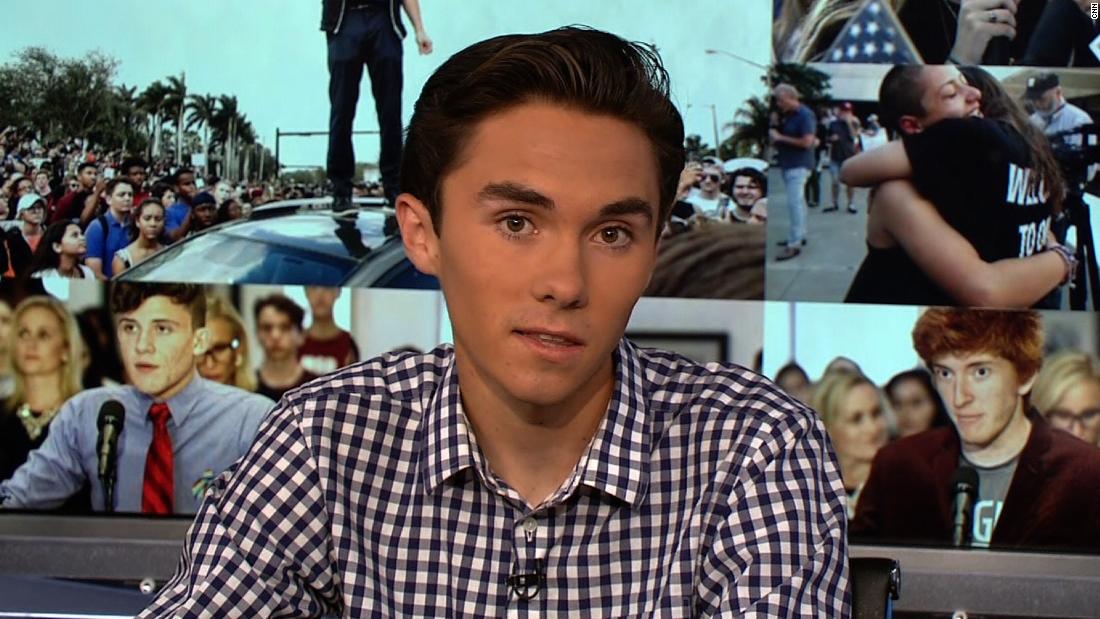 (CNN photo)
COCONUT CREEK, Fla. – A Florida police officer could face disciplinary action over a Facebook comment aimed at gun-control activist and Parkland shooting survivor David Hogg.
K-9 officer Brian Valenti of the Coconut Creek Police Department wrote that he hoped "some old lady loses control of her car" in a parking lot where Hogg was protesting. Valenti later deleted the comment.
The comment was referring to Hogg's recent "die-in" demonstrations at the supermarket chain Publix, in which activists protested the chain's support for a gubernatorial candidate aligned with the National Rifle Association.
Hogg and other activists drew 17 chalk outlines outside the store to represent the lives lost during the massacre at Marjory Stoneman Douglas High School in February.
The supermarket later announced it would suspend "corporate-funded political contributions."
CBS Miami reports that Valenti, a 23-year veteran with the department, will make a public apology but it is unclear when that will happen.
Valenti said his comment was meant to be a joke but it didn't translate well, police chief Albert Arenal said, adding the incident will be handled when his office reopens Tuesday.
© 2018 CBS Interactive Inc. All Rights Reserved.