BILLINGS -- Defense attorneys for the Busby man accused of burning a woman alive tried twice Wednesday to end the trial early, calling first for a mistrial, then an acquittal.
Dimarzio Sanchez, 20, is on trial in U.S. District Court in Billings for the murder of Roylynn RidesHorse on the Crow Indian Reservation last year.
RidesHorse was beaten, strangled and burned alive. She died two months after the attack.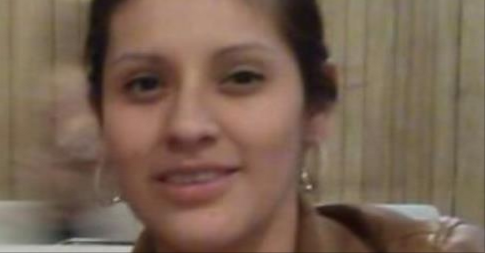 RoyLynn RidesHorse (MTN News)
Defense attorney Tony Gallagher called for a mistrial Wednesday morning, citing testimony given Tuesday by Dr. Armando Sanchez, who first attended to the victim.
Dr. Sanchez, no relation to the accused, had testified that the victim told him she could identify her assailant.
"She said I know who did it," the doctor had testified.
Gallagher claimed that the testimony violated the hearsay rule, which prohibits witnesses from testifying about another person's statements.
"The horse is already out of the barn," said Gallagher. "The bell has been rung."
The judge denied the request, saying it was not possible for the jury to infer by the doctor's testimony who killed RidesHorse.
Prosecutors then called on a pair of special federal agents to testify about their investigations and how Sanchez lied to them multiple times.
When first questioned about the assault, Sanchez told investigators he never left his grandmother's home that day.
Once he was presented with information that authorities had witness statements placing him at the scene, Sanchez finally admitted he was at the scene but said he did not participate in the assault.
Prosecutors rested their case Wednesday afternoon, and defense attorneys argued that prosecutors did not prove their case.
Gallagher argued that prosecutors could not call one witness, who identified a motive, which he argued is essential to determining premeditation.
But Judge Susan Watters disagreed and said she wanted the jury to make that call.
The third day of trial ended with a pair of psychiatrists squaring off about Sanchez' mental capacity.
Dr. Terry Hastings, the neuropsychologist called by defense attorneys, described Sanchez as severely impaired, testifying that he suffers the effects of fetal alcohol syndrome.
"His mother was a heavy drinker, about eight drinks a day while she was pregnant," said Hastings. "Heavy drinking like that almost guarantees problems on the Fetal Alcohol Syndrome spectrum."
Hastings testified that she believes Sanchez suffers severe cognitive and intellectual developmental issues due to FAS.
Hastings said she believed Sanchez is a follower, not a leader, and did not believe he was capable of commanding a group of people.
But Dr. Tiffany Smith, who was called to testify by prosecutors, had a different opinion of Sanchez' abilities.
Smith testified that through tests administered to Sanchez, she was able to determine he was exaggerating his mental disability by intentionally failing tests.
"He performed worse than people with head injuries, dementia, schizophrenia…" testified Smith.
Smith also took issue with Hastings' diagnosis of Sanchez, arguing that the doctor is not a medical doctor and cannot make such a diagnoses.
Prosecutors say Sanchez led his two co-defendants in the assault on RidesHorse, and it was Sanchez who doused the victim in gasoline and set her on fire.
Both sides rested their cases on Wednesday, and closing arguments are set to begin tomorrow morning.
The case then goes to the jury for deliberations.
RELATED: Defendant: Crow Agency woman strangled and burned alive after "dirty look"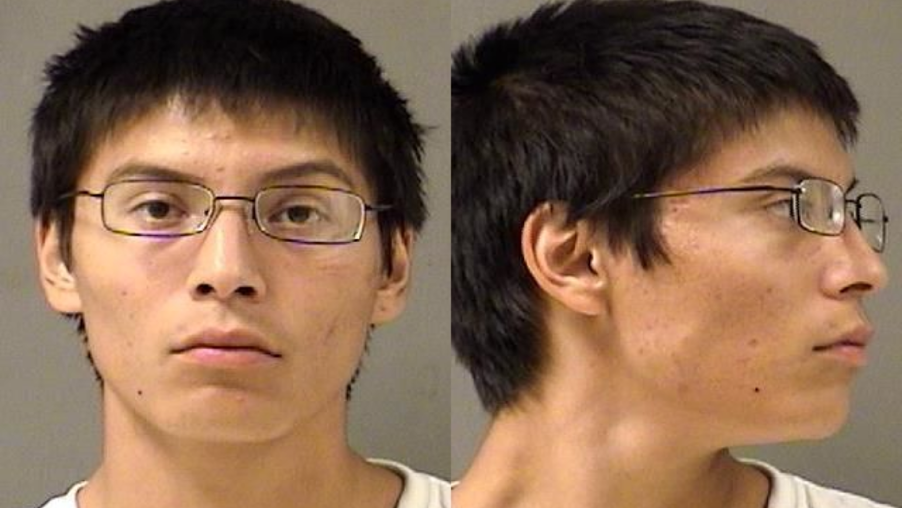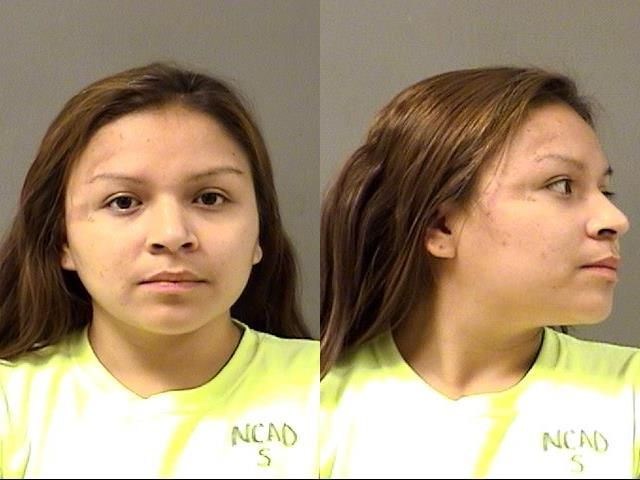 Dimarzio Swade Sanchez, 20 (YCDF) Frank Sanchez, 20, pleaded guilty (YCDF) Angelica Jo Whiteman, 24 (YCDF)