VALIER - Bob Kovatch was born and raised in Conrad, Montana. It's also the place where his three children have grown up, and near the home of The Lighthouse, a restaurant in Valier that Kovatch and his wife Susan have operated for the past three decades.
While the restaurant and lounge has always been the couple's dream, Kovatch discovered another passion that will open up the next chapter of their lives.
It was his Montana-made spirit that spurred Bob Kovatch to make his wife's Easter decorations around 20 years ago, rather than watching her buy them from a magazine.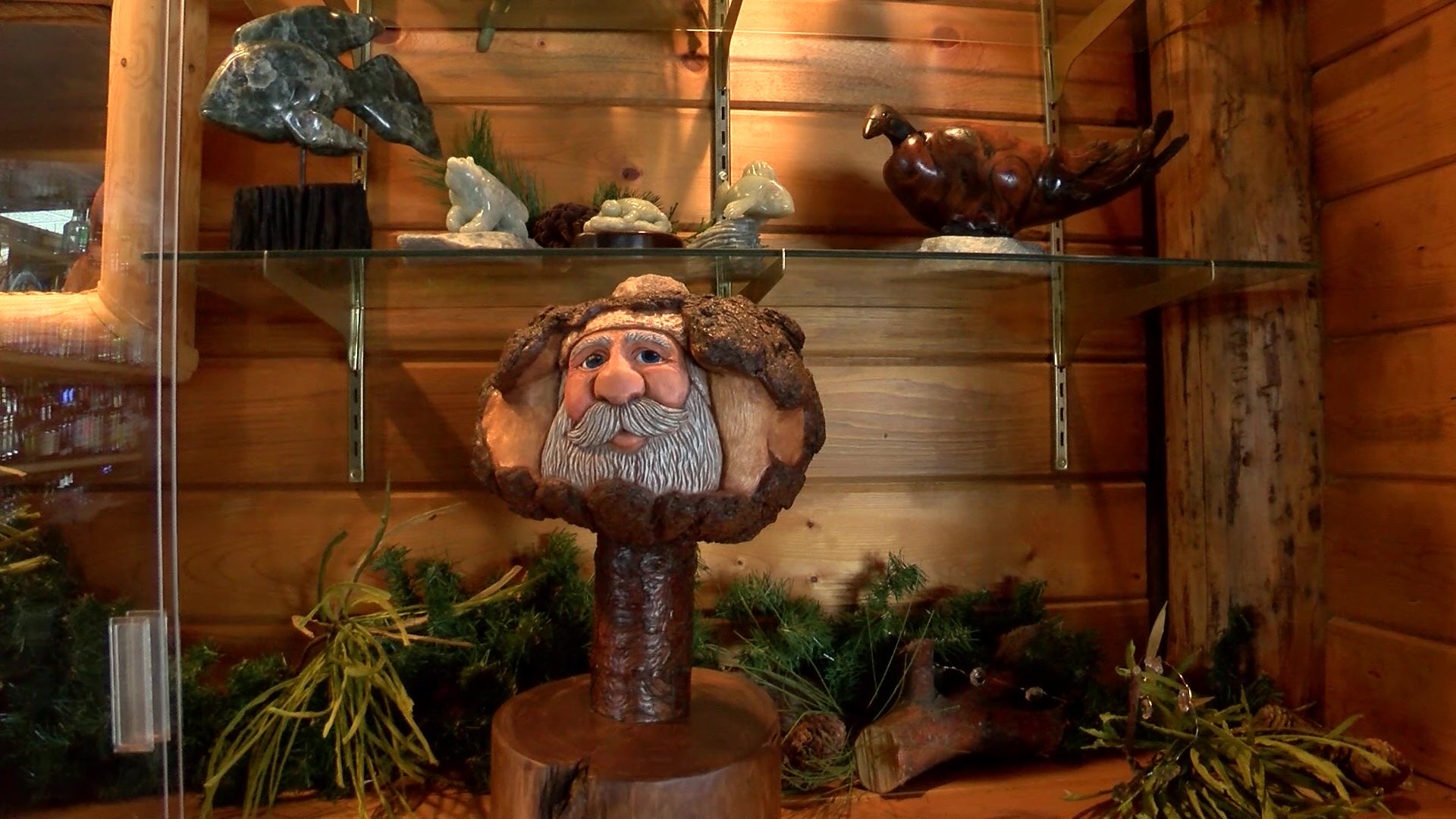 "A couple weeks went by and I thought, 'I'm gonna eat a lot of crow if I don't make an attempt', so I come over to my shop, cut up some 2x4's, sharpened up my Swiss Army Knife and carved them out," he said.
It was then Kovatch discovered his love for sculpting and his work was cut out.
"I just found it was something I really enjoyed doing, I got a tremendous number of things I'd like to do and work on," he said.
Kovatch now produces by hand everything from animals to garden sculptures in a variety of mediums.
"I did a Halloween witch one time for a gal that was born on Halloween and loved snowmen- so we got a snowman witch for her birthday," he said.
Kovatch and his family ran The Lighthouse while he continued his craft; combining his passion for the business with his love of sculpting.
"Hundreds and thousands of people we've been able to meet and build acquaintances with, I've been able to have a venue to show my craft," he said.
Through the restaurant and word of mouth, his art spread to more than 20 states.
Now, the couple is retiring from The Lighthouse after nearly 30 years. Kovatch says he's ready to begin molding the next chapter of their lives- fully incorporating himself into his craft.
"To me, it's extremely flattering to know that someone will take a piece of me and put it in their home or office and enjoy that picture that I have in my head in their own home," said Kovatch.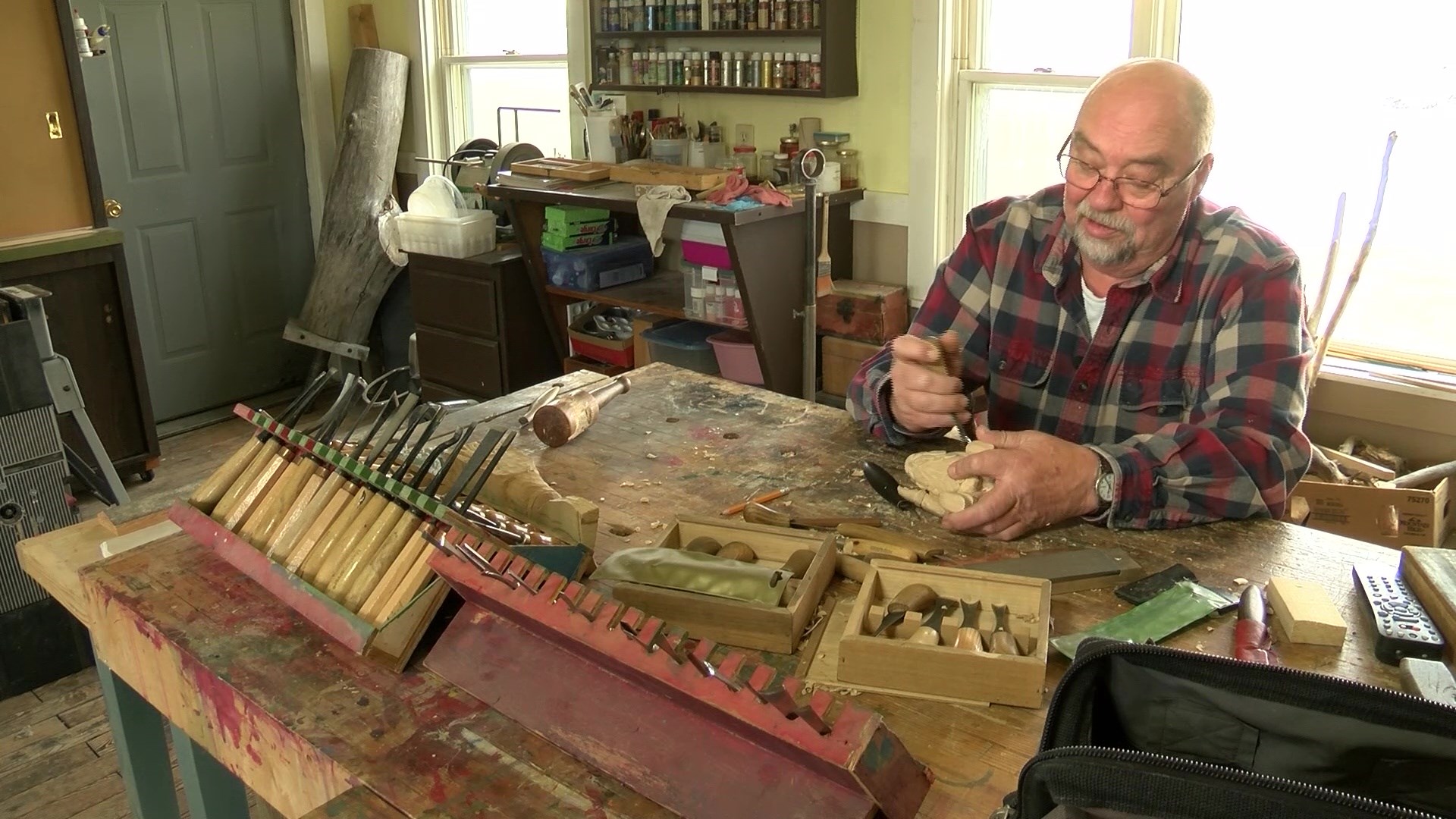 He says sculpting has helped him clear his head over the years - a side effect that's brought a new sense of enjoyment to his life.
"The holding the stone, the feeling of the stone the holding the wood and each piece of wood has its own personality and its own character, and feeling that in your hands and knowing that you're going to turn that into something that you have in your head is very relaxing and very fulfilling," he said.
The majority of the materials Kovatch works with are from Montana - collecting pieces of wood from lake shores and stone from the southern part of the state.
"I enjoy working with found wood a lot because there's no way to duplicate that piece of wood," he said.
His style depends on the medium he's working in; he says each piece is unique and has something to teach.
"There is something in every piece of wood. There is something in every piece of stone. In every lump of clay that you hold in your hand- there is something in it. The whole secret is just to take what you've got up here and get it out onto that piece of material," he said.
Kovatch already has 2 years of commission work lined up.
He says now that he's retiring from The Lighthouse, he'll have plenty of time to catch up and is excited to start showcasing more of his work on digital platforms.
To see more of Kovatch's work or to place an order, visit his website.