Aaron Oliphant, convicted of severely injuring his four-month-old child, was sentenced on Monday in Helena.
District Judge Mike Menahan sentenced Oliphant to 20 years in the Montana State Prison, with five years suspended.
Oliphant was convicted in September on a charge of felony aggravated assault.
Prosecutors alleged that Oliphant injured the boy in June 2016 while the baby's mother was at work.
The child suffered bleeding in the brain and five skull fractures.
During the trial, the prosecutor asked Oliphant if he knew of any accident that would cause five skull fractures. Oliphant replied that he did not have an answer for that.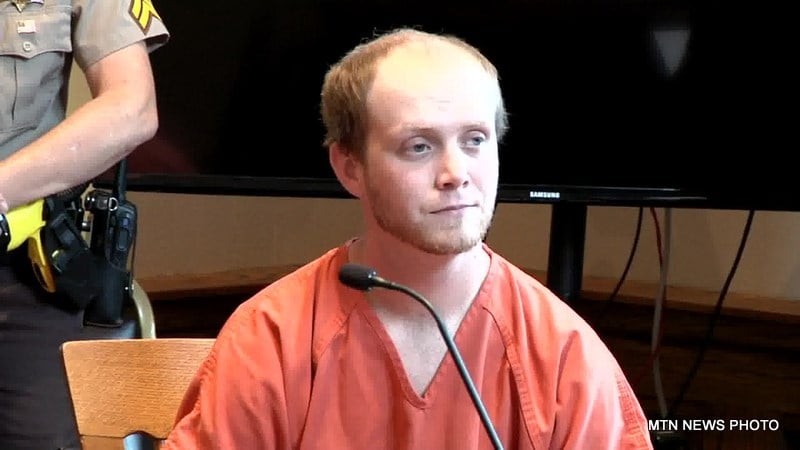 The prosecutors also asked if Oliphant agreed that "his son was shaken with such force that blood vessels in his eyes were severed."
Oliphant indicated that he did not have an answer. When the prosecutor insisted he answer, Oliphant replied yes.
Prosecutors say Oliphant was the sole caregiver on June 8th, 2016, when his son sustained five skull fractures and retinal bleeding in both eyes.
Deputy County Attorney Melissa Broch says the injuries were the result of "incredible force."
Prosecutors say the baby was happy and normal when his mother left for work that evening and was screaming uncontrollably and vomiting when she returned from her job four hours later.
Oliphant allegedly tried to talk the baby's mother out of going to the hospital as the child alternated between screaming and passing out.
At the urging of a pediatrician the next morning, the baby was taken to Saint Peter's Hospital. Doctors said they found the child suffering from non-accidental trauma, threatening the baby's life. The child was flown to Primary Children's Hospital in Salt Lake City.
The injuries were documented by a CT scan and an MRI and confirmed by teams of doctors in Helena and Salt Lake City.
Oliphant told investigators at the time that maybe he'd bounced the child too hard while the baby was in a bouncy chair.
He denied hurting the baby, saying he hoped the mother hadn't hurt the baby.
The child's mother said during Monday's sentencing that the child, now nearly two years old, undergoes therapy three times each week and experiences regular seizures.
County Attorney Leo Gallagher said the child will likely experience seizures for the rest of his life.