With winter weather in full swing the Montana Department of Transportation is working hard to maintain Montana roads.
It takes 580 plows and around 800 people to maintain 25,000 miles of states roads during the winter.
MDT plows traveled those routes 3.6 million miles last year over 245,000 labor hours.
Last year maintenance used 9.1 million gallons of deicer and 183,000 cubic yards of sand.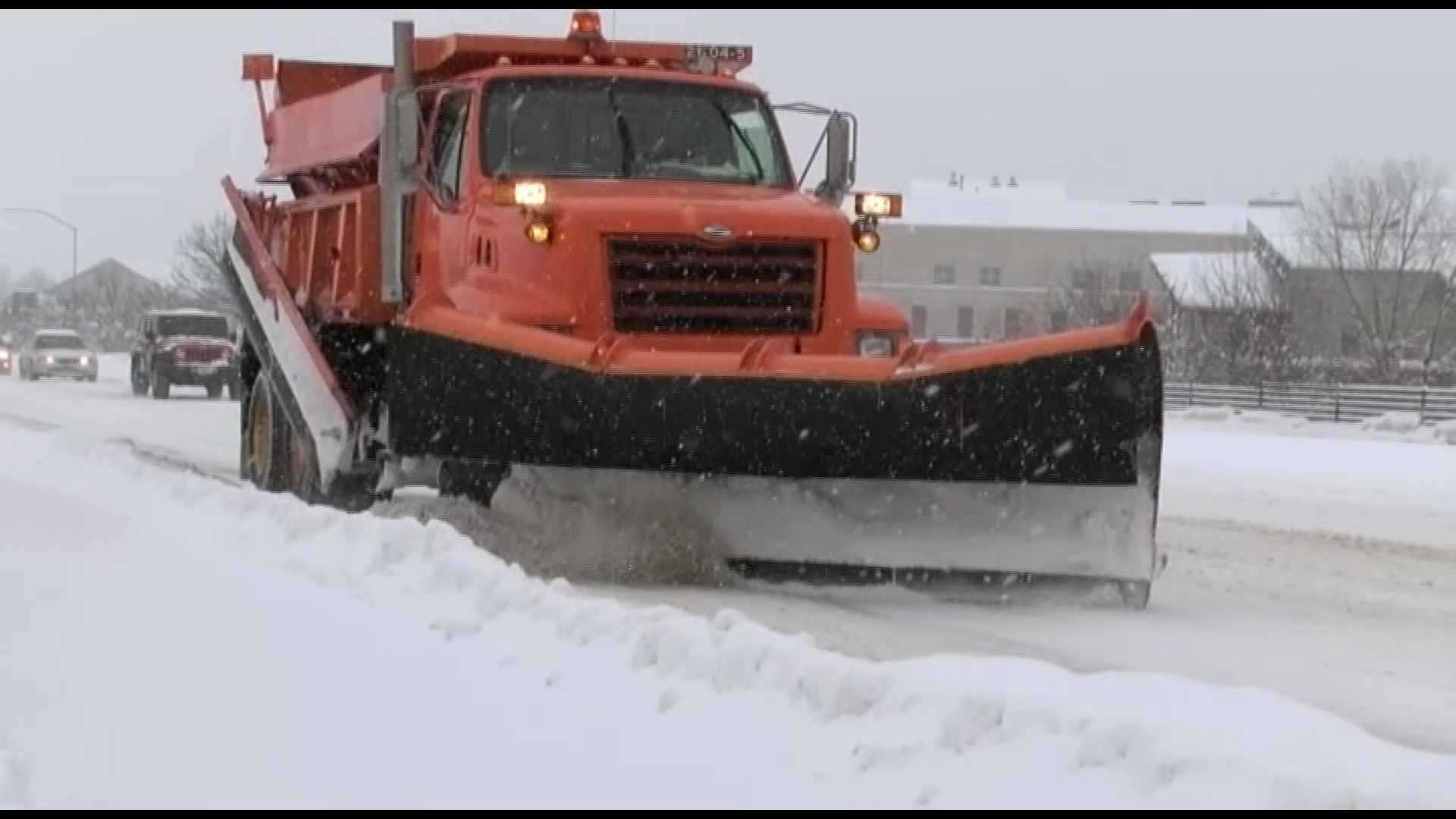 To put that in perspective - that's enough sand to fill an Olympic sized pool six times.
Maintenance Business Operations Supervision Brandi Hamilton says that people, especially in rural areas, depend on the plows every year.
"We have a lot of commuters in Montana. You know there's great distance between our cities so sometimes people will travel 60 to 70 miles one way just to commute," said Hamilton.
MDT also reminds drivers to plan extra time in poor conditions and give plows room on the roads.
The plows need to travel slower than posted speeds to effectively work and will pull over to allow for traffic to pass them.
Last year MDT reported 30 snow plow collisions.
Montana Department of Transportation road conditions resources:
Click here for current Montana road conditions
Click here for an interactive map
Click here for the mobile app
The Montana Department of Transportation recently launched a project to provide people with online photos from cameras mounted on 10 snowplows at various locations across the state. The "plow-cam" images are available on the traveler information map website when a camera-configured plow is active on Montana highways. The images are taken approximately every half mile and are available for viewing for between 30-45 minutes.