(HELENA) District Court Judge Jim Reynolds said Thursday that a new family drug-treatment court will be a welcome addition to Helena and the First Judicial District – but that its launch was also a welcome surprise.
Reynolds said his team applied this year for a federal grant, fully expecting to get rejected and perhaps succeed next year.
But, instead, the district became one of only six applicants nationwide to get the grant from the U.S. Justice Department – and now has $600,000 to fund the treatment court for three years.
Drug-treatment courts attempt to heal and reunite families, when the parents have been arrested for drug use and had their children placed in the state child-protection system, because of drug-use-related neglect.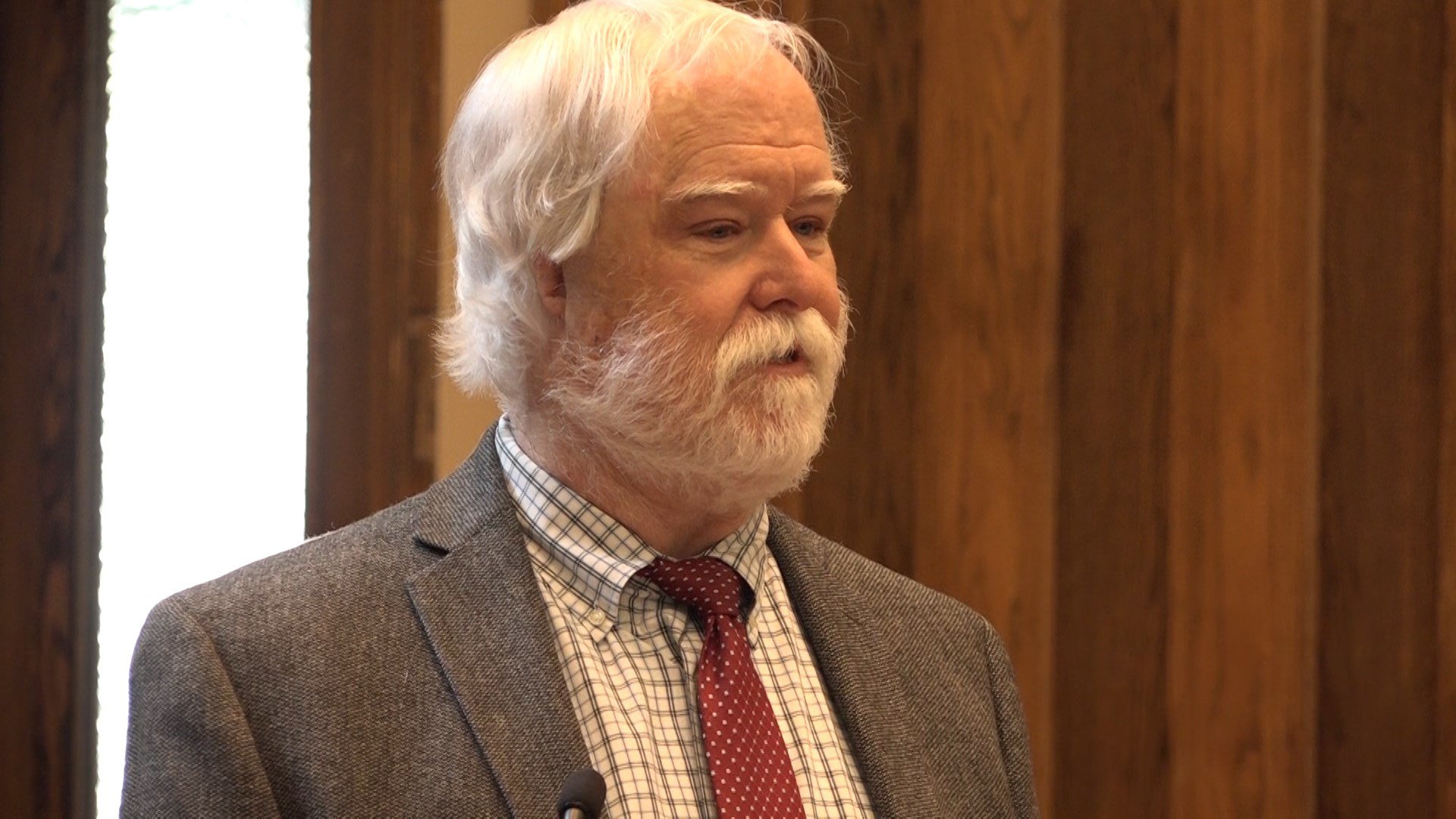 Reynolds, speaking at a courtroom ceremony to kick off the new treatment court, said the number of child-neglect cases before the judicial district that serves Helena and Townsend has doubled since he became a judge six years ago.
"I've been looking for the magic wand that would fix these cases; I haven't found it yet," he said. "There are no magic wands. This program is not a magic wand. We are going to try something different because we need to try something different. We have a problem in our community."
The number of child neglect and abuse cases before courts has increased dramatically across the state, linked primarily to methamphetamine abuse.
Drug-treatment courts offer an alternative to families, to help adults kick their addiction, avoid going to prison and get their kids back.
Gov. Steve Bullock, who also attended the ceremony, said family drug-treatment courts take a lot of time and effort, from court and social-service personnel, but that they work.
"We know that anyone who enters into a treatment court has the potential not just to be another statistic, but to be a success," Bullock said.
The First Judicial District's drug-treatment court will be the fifth such court in the state. The other ones are in Billings, Missoula, Butte and Poplar, on the Fort Peck Indian Reservation.
It will have a team of counselors and child-protection professionals that will work with families on a weekly basis, attempting to address drug dependence, housing, employment and school for the children.
A 2017 by the Montana Supreme Court administrator's office said graduation rates from drug-treatment courts are nearly 50 percent, but that even those parents who don't graduate often benefit by participating.
The Helena treatment court will serve up to 15 families at a time, impacting up to 40 children.
Lewis and Clark County Attorney Leo Gallagher said Thursday that just within the past week, nine children in Helena have been placed in foster care, because their drug-addicted parents couldn't take care of them.
"Those nine kids placed this week alone – they need this," he said.